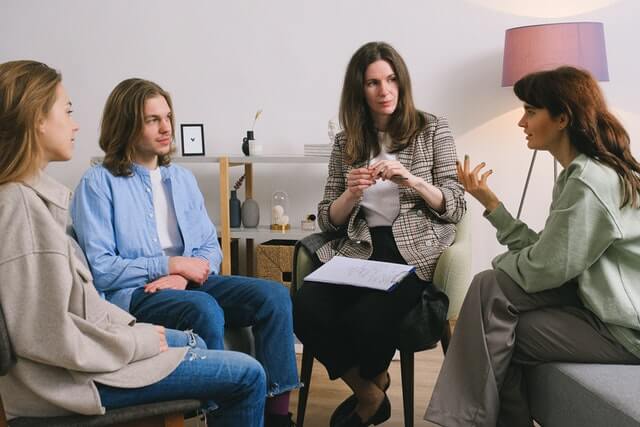 Relapse Prevention in Sober Living Homes
Do sober living homes provide value for substance abuse recovery? The answer is a resounding yes, but are there any statistics that can back up these rates of success? Of course, there are many variables at play when discussing sober housing and individual chances of success. Regardless, we will examine a series of studies and other accompanying statistics that demonstrate how relapse prevention in sober living homes can aid in long term recovers.
Rates Of Relapse
When your residential treatment program has concluded, it's more than likely you will need to employ additional tactics to prevent relapse, as the matters of substance addiction are very complex. Thoughts and actions are fleeting, which means that chances of regression are always possible. Since addiction involves many moving parts that need to be worked on, relapse is not all uncommon during the process. When a person does relapse, it could signify that crucial aspects of their treatment were either neglected or ineffective, or that other variables like co-occurring disorders are also present. Recovery needs to include new variables in a person's treatment plan for the aforementioned points.
Relapse rates can occur in about 40-60% of recovering abusers. Even though these rates are inflated, those who decide against living in a transitional environment like sober living, could deal with additional risks and poorer chances of staying sober.
Relapse Prevention In Sober Living Homes
Creating structure with the help of consistent routines and goal setting will help maximize your chances of recovery. Sober living is a stepping stone that prepares you for what's to come in the outside world. Apart from working on sobriety through 12-step meetings and individual therapy, residents will also curate a plan of action for their stay. For patients who are extending their stays at sober living facilities, expect to have a lot of free time to reflect on the cause of your addiction and the best ways to avoid temptation once you have exited the sober living environment. Addiction recovery is a marathon, not a sprint.
Findings From Longitudinal Studies
One of the most wide-ranging studies on sober homes came out of California, in the early 2000s. Researchers under the direction of Douglas L. Polcin studied different models of sober living houses between 2005 and 2010. The NIAAA funded the study, and it was colloquially dubbed as "The first examination of sober living house residents using a longitudinal design."
The study monitored the results of 300 people who entered one of the two sober living communities that Polcin and his team were studying. The two models of sober living homes included:
A group of homes in Berkeley, California with a connection to an outpatient addiction treatment program. At the time of this study, there were 58 beds and four houses in total.
A community of 16 "freestanding" homes within Sacramento County, California. During the first 30-90 days of residency, much structure was in place. Yet, residents reveled in the personal freedom if they chose to stay longer than that.
The research team interviewed all participants during their first week at one of the two sober living communities. Follow-up interviews were also held during the 6, 12, and 18-month marks.
So, what did the findings reveal?
In the Berkeley sober living community, only about 11% of interviewees said they abstained from drug and alcohol use six months prior to their first interview. During their stay at one of the sober living homes, that rate improved to 68% at 6-12 months, and 46% after 18 months.
Alternatively, in the Sacramento County sober homes, 20% of those interviewed said they were completely abstinent over the six months before entering the home. Over time, this improved to 40% at 6 months, 45% at 12 months, and 42% at 18 months.
Key Takeaways
The study noted that alcohol and drug dependence was low among residents who entered sober homes for the first time.
Nevertheless, vast improvements occurred at 6 months for both drug and alcohol abstinence.
The improvements were maintained at 12 and 18 months.
Researchers concluded that sober living homes are most beneficial for those who completed residential treatment, attended outpatient treatment, seeking non-treatment alternatives for recovery, and those who entered community after recent incarceration.
Relapse Prevention in Sober Living Homes: Palisades Properties will help you stay on track
We hope you have a better understanding of relapse prevention in sober living homes. Palisades Properties believes strongly in helping patients find access to recovery homes that provide patients with transitional tools for success. Whether you are brand new to sober living or not, our team of professionals can set you up with the appropriate accommodations. Contact us today to finalize your involvement with sober living homes in Morris County NJ and the surrounding areas.